Regional Training Centre With Heating And Cooling
During the building of the Deltion College a wide variety of energy and environmental solutions were implemented. Not just only a number of classical solutions like a high insulation level but also some pure innovation. A system for underground energy storage combined with the heat pump system and Thermal Active Concrete was also applied.
In the existing buildings the floors are covered with a extra thick concrete layer into which the TAC system is installed.
Fast And Uncomplicated
The Application of a Thermal Active Concrete system influences the different stages of the building process. It requires an accurate build plan. It was therefore, important that WTH/Thermo-Floor was involved in every design stage of the building as the TAC specialist.
Also in the installation phase of the project the WTH/Thermo-Floor specialists on site showed their extensive experience in this type of project. Thanks to the experience and systematic approach WTH/Thermo-Floor was able to execute this project in a fast and efficient manner.
Facts and Figures
Building
Floor space : 50.000m²
Insulation: Rc = 3,0 m².K/W
Source of energy
Heatpump installation with supplementary boilers
Closed circuit ground source
Climate system
Thermal Active Concrete
Heating and Cooling
Active heating with HP up to 45°C
Active heating with boilers up to 65°C
Passive cooling up to 20°C
Balanced ventilation
WTH-system
Full service project management
LT-manifolds for UFH and ring system for Thermal Active Concrete
328,1 km underloor heating tube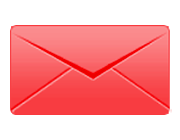 Contact Thermo-Floor