Wet Underfloor Heating
A radiator based central heating system works primarily by creating convection currents of hot air supplemented by some radiated heat. It also picks up fine dust from the floor and distributes it into the air and over the furnishings.
Contact Us...
Wet Underfloor Heating Compared To Traditional Radiators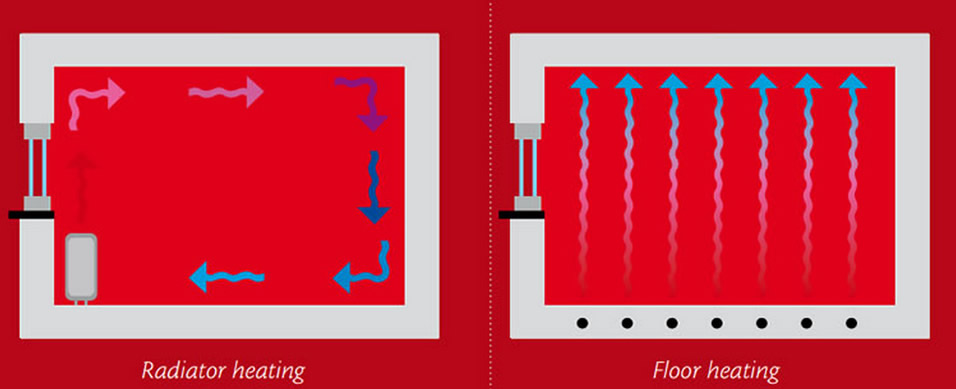 Wet Underfloor Heating Leads To A Lower Energy Bill
Wet underfloor heating is particularly energy-saving. It goes without saying that an air temperature that is a few degrees lower already has a positive effect on your energy bill. This even distribution of temperature and the lower water temperature will increase your energy efficiency, saving you up to 15% on your bills compared to other heating systems. All this without having to lose any comfort at all.