Our Guarantee
Our manifolds are unique in that they are factory made as a single unit (including pump, mixing system and controls) and fully tested prior to leaving the factory. We use 20mm polyethylene tube with a 3.4mm wall thickness and 16mm polyethylene tube with 2.7mm or 2.0mm wall thickness, both have an oxygen diffusion barrier. The tube complies with all European and UK water regulations and is covered by a 50 year insurance backed guarantee.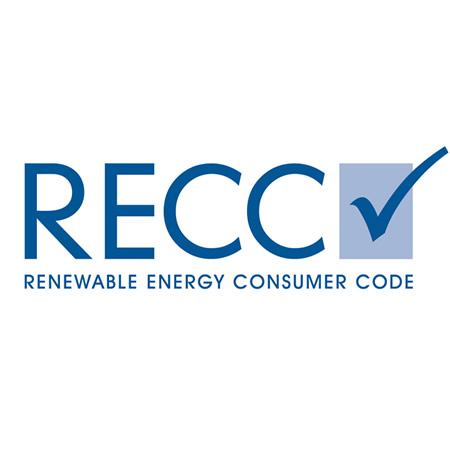 The tube and system is KIWA/KOMO approved No.11399/01 (equivalent to BBA Approval).We use our own fully trained labour for our installations and are able to install at a rate of between 150 – 250 m² per day per 2-3 man team, depending on the type of installation and the system installation.
Our pipe is covered by up to a fifty year warranty, a five-year warranty on the system and two years warranty on the fittings of the manifold. Our products are manufactured in accordance to ISO 9001 certification and our floor and wall heating system has KIWA/KOMO-quality approval under numbers K11399/01 and K11400/01 (the Dutch equivalent to British Board of Agreement approval). The system supplied by Thermo-Floor complies with all European Standards relevant including BS EN 1264 Parts 1-4.
Renewable Energy Consumer Code (RECC) Standards
On 13 June 2014 the Consumer Contracts (Information, Cancellation and Additional Charges) Regulations 2013 came into force. These regulations replaced the Consumer Protection (Distance Selling) Regulations 2000 and the Cancellation of Contracts made in a Consumer's Home or Place of Work (Doorstep Selling) Regulations 2008. As we sometimes agree contracts in the home of a customer we are affected by these changes. Before 13th June 2014 we were required, because of our membership of RECC, to give a domestic customer a 7 working days cooling off period. From the 13th June 2014 this cooling off period has now been extended to 14 calendar days.
The principal changes for those who sign contracts in the home are as follows:
The cooling off period has been increased from 7 to 14 days
All funds will be refunded to the consumer within 14 days of the consumer cancelling the contract
Businesses may retain funds to cover any services the consumer expressly requested to be carried out in the cooling off period
All ancillary contacts will be automatically terminated if the consumer cancels the main contract, not just the credit agreements
Any additional payments may only be taken with express consent from a consumer
There will be no above-cost surcharges for use of payment cards or other payment methods