WaterUnderfloor Heating
Water underfloor central heating gives invisible warmth which is ideal for modern living, giving clean interior design and maximum usable wall space.
Contact Us...
Water underfloor heating warms up the floor evenly. Also, the residents no longer have problems with radiators on which they adjust themselves. There is no risk of burning as the system is hidden. This improves hygiene as there are no dust pockets which can be difficult to clean. In this way commercial construction projects can really contribute to a healthy living environment for all occupants.
Water Underfloor Heating Is Ideal For Large Commercial Projects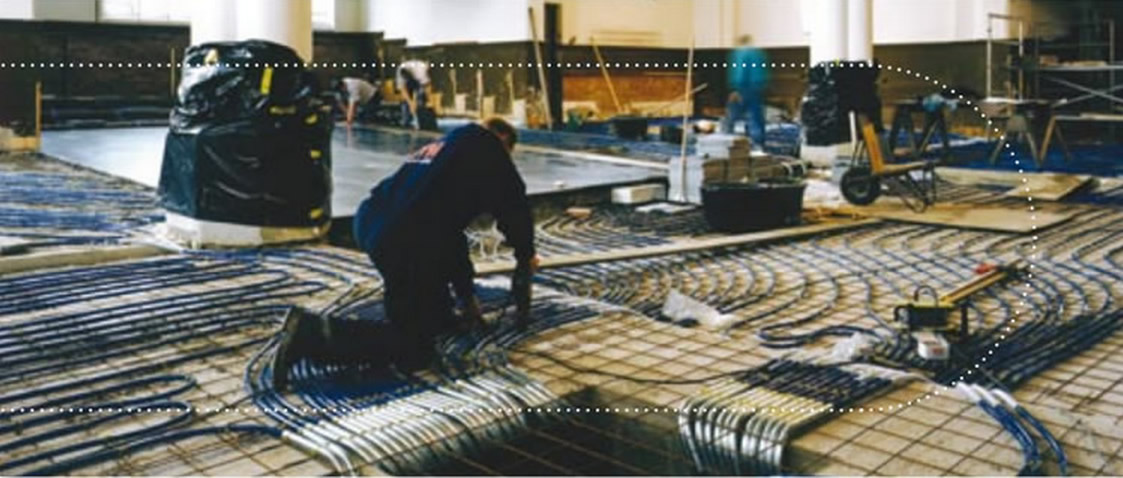 Water Underfloor Heating allows for Underfloor Heating & Underfloor Cooling
The heating and cooling works via a network of pipes within the floor screed. This is a modern system that takes care of both the residents and the environment. Also, you can recover the costs rapidly. Again, that is ideal for all commercial building project as budgets are getting tighter. You are actually buying a heating system and then getting free underfloor cooling as well.